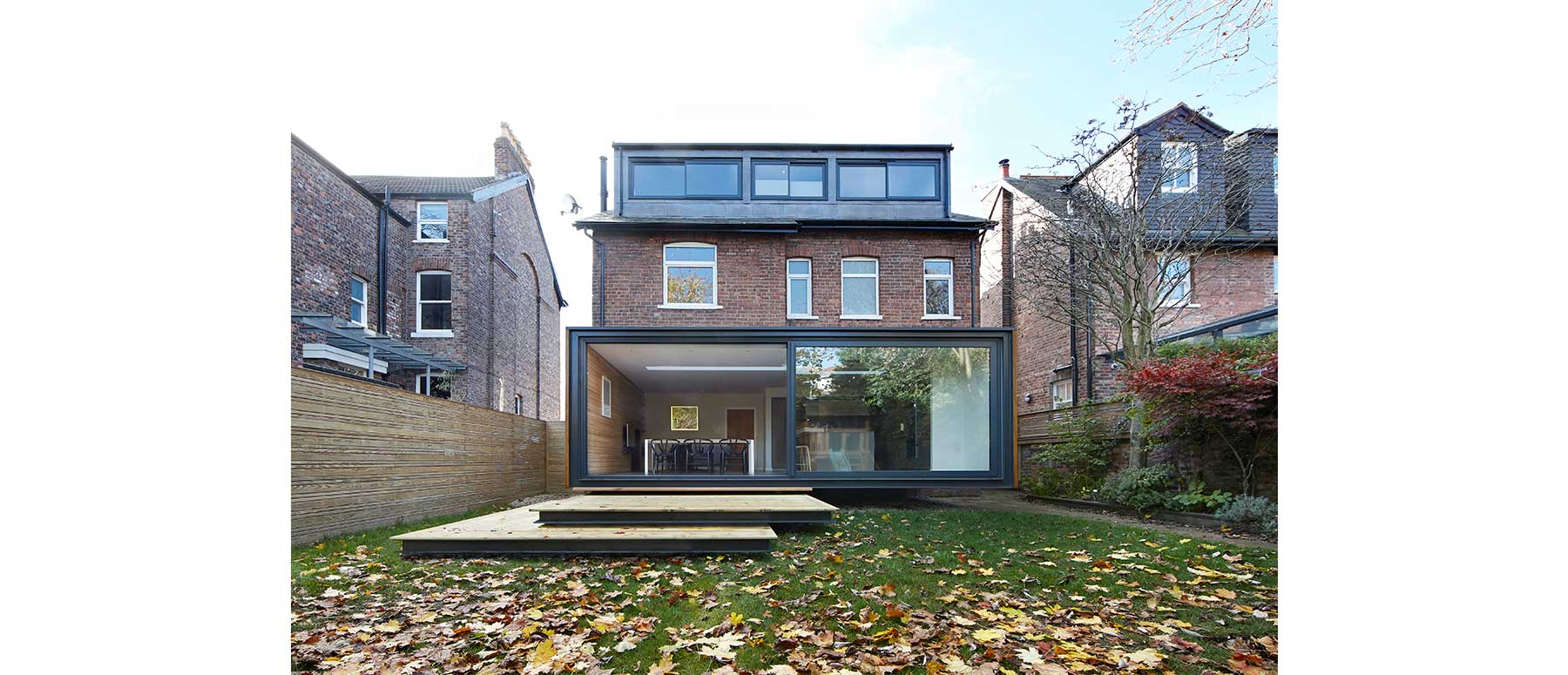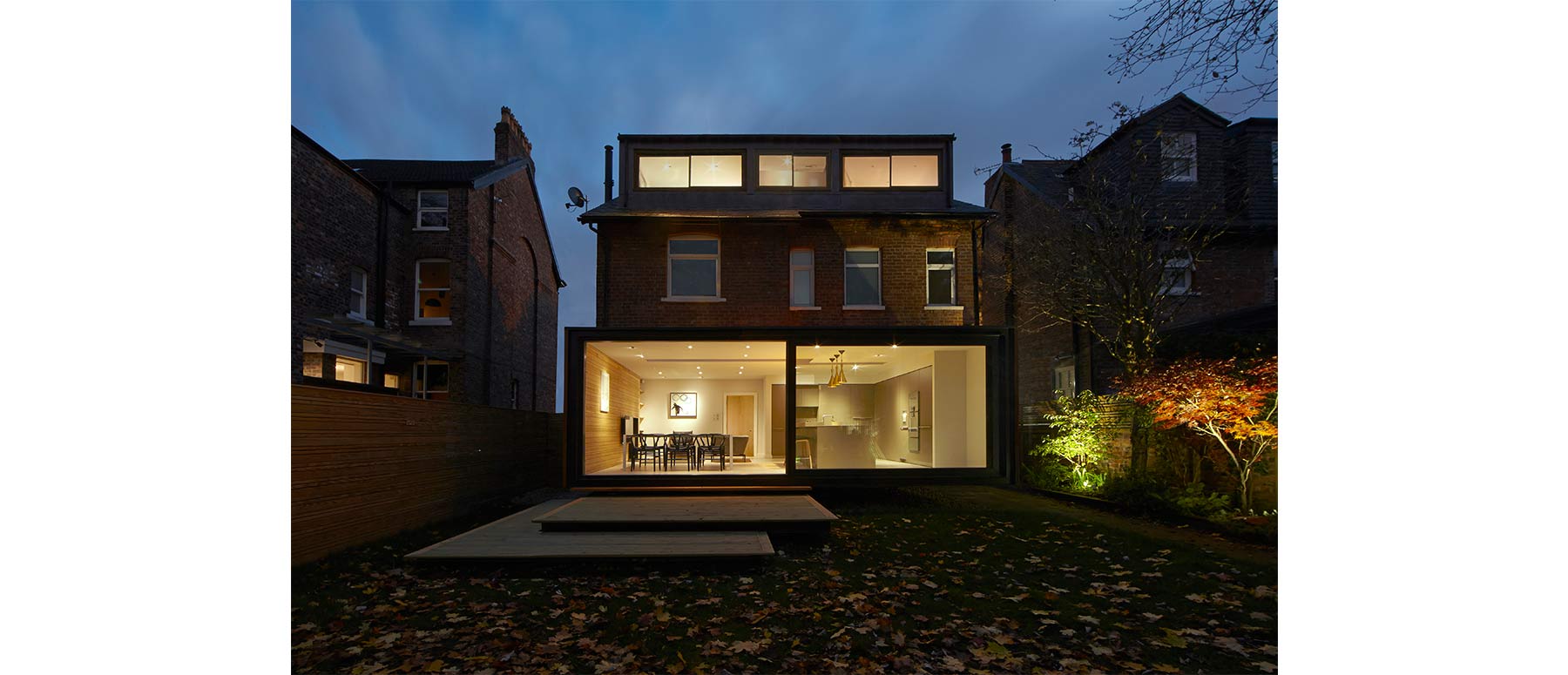 Situated in the suburbs of Manchester, the brief was to reformulate and extend the rear of the ground floor of the late Victoria detached property to provide extra living space and a larger, more integrated kitchen. A loft conversion was also required to provide an extra bedroom, bathroom and office space.
The design opens up the rear of the ground floor and adds a conceptual 'timber box' extension to the rear of the property to form one open plan internal space, comprising a large kitchen with island unit facing a dining and informal lounge area. Due to the raised nature of the ground floor level, the timber box extension is elevated above the external garden level and appears to levitate, which is accentuated through the careful placement of the structural supports out of view. This floating sensation is further emphasised with two large, irregular shaped, stepped platforms forming extra terrace spaces that navigate the transition from the inside level to the lower lawn.
Behind the L shaped back wall units of the kitchen is located the utility room and rear door to the garden. Discreet access is through a kitchen panel faced door, therefore from the kitchen side the utility is hidden and the continuity of the units is maintained.
Seven metre wide glazed sliding doors offer the maximum full room width opening, allowing ample light in and framing the view of the garden. Light is further increased deep into the rear of the space by the use of a slit rooflight which follows the staggered shape of the rear facade of the house, providing a visually expressive interface between the old and new and allowing appreciation of the unsupported existing facade above. The only visible structure in the space is a 50mm x 50mm steel column located discretely behind the glazing frame, colour matched to blend in.
Oak panelling runs the full length of the internal wall, integrating the dining area with the informal lounge, and the inside to the external oak cladding of the extension and the fencing beyond. Overall the internal materials and colours give a contemporary interpretation of Scandinavian modernist design, a requirement of the client.
For the loft conversion, the new dormer roof forms a continuous linear element and clad in lead to blend in with the roof.
If you have plans for a project similar to this or would like more information from a specialist house renovation architect in Manchester, please don't hesitate to get in touch.