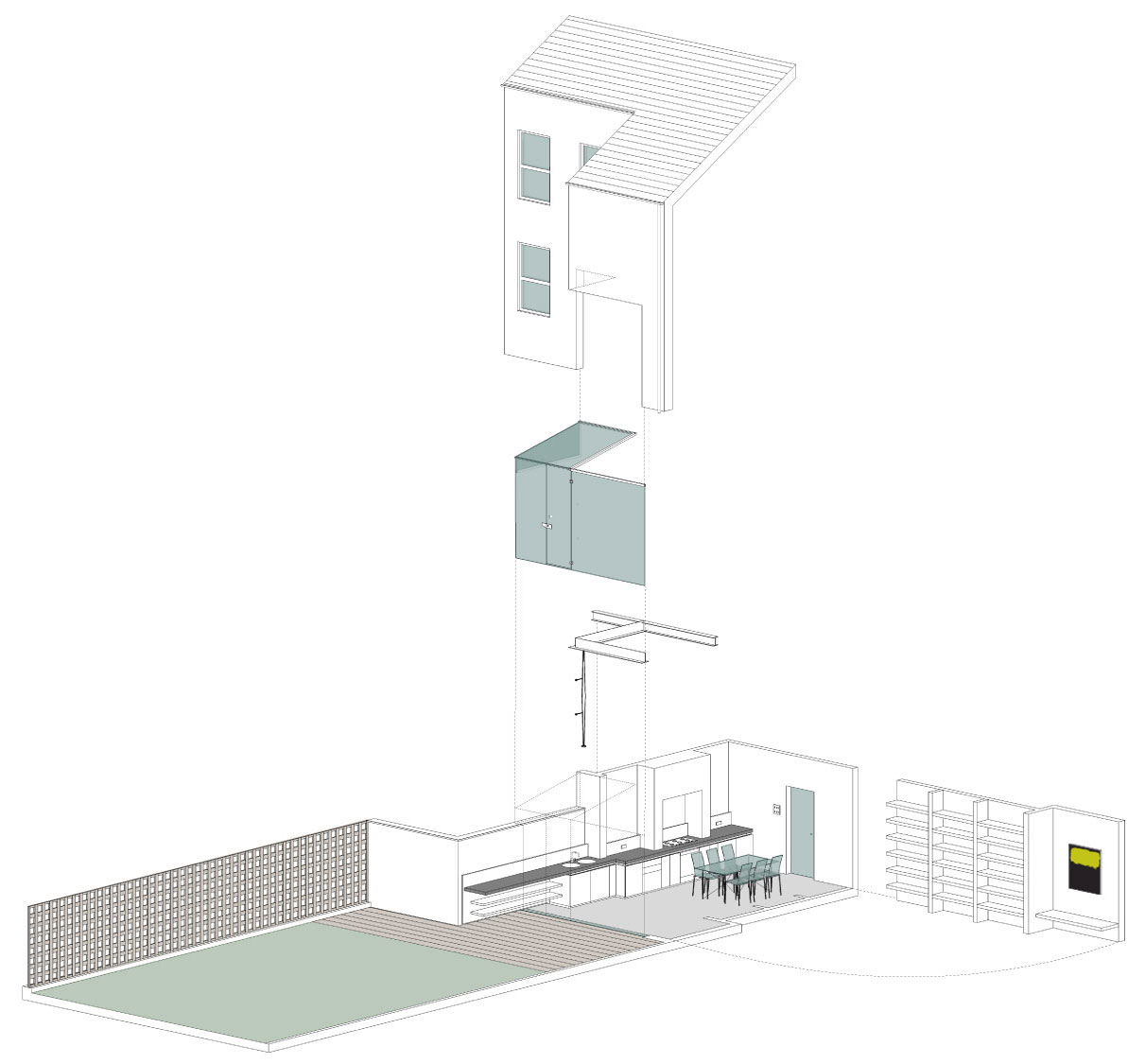 The brief from the client (a founding member of Factory Records) to Andrew Wallace Architects Cheshire architects, was to connect the house more with the garden and extend the house to the rear, providing a new kitchen, dining and barbeque area to be used in summer months.
The dynamic new insertion emerges from the space carved from the old, blurring the boundary between inside and outside. The design represents a bold interaction; not simply restoration and conservation, but transformation and renewal. The appearance and function of the new glass façade provides a new threshold and serves to the tension between the existing masonry monolith above, creating a contrast between architectures separated by two centuries and radically different technologies.
A slender duplex stainless steel column, 20mm at base and head, with a 75mm midpoint diameter, forms the only structure that supports the whole of the outbuilding and the single expanse of glass to the façade. This piece of precision engineering is echoed in the design of the glass table with the same intention of providing minimum structure whilst providing a sensitive delicate aesthetic.
If you are looking to undertake a commercial residential building – please get in touch.